Bv.insa e cam putin pt cel mai mare constructor din lume,da-mi voie sa te ajut.
Company overview
The Toyota Motor Company was awarded its first Japanese Quality Control Award at the start 1970s and began participating in a wide variety of Motorsports. Due to the 1973 oil crisis consumers in the lucrative U.S. market began turning to small cars with better fuel economy. American car manufacturers had considered small economy cars to be an "entry level" product, and their small vehicles were not made to a high level of quality in order to keep the price low. Japanese customers, however, had a long-standing tradition of demanding small fuel-efficient cars that were manufactured to a high level of quality. Because of this, companies like Toyota, Honda, and Nissan established a strong and growing presence in North America in the 1970s.
In 1982, the Toyota Motor Company and Toyota Motor Sales merged into one company, the Toyota Motor Corporation. Two years later, Toyota entered into a joint venture with GM called NUMMI, the New United Motor Manufacturing, Inc, operating an automobile manufacturing plant in Fremont, California. The factory was an old General Motors plant that had been closed for several years. Toyota then started to establish new brands at the end of the 1980s, with the launch of their luxury division Lexus in 1989.
In the 1990s Toyota began to branch out from producing mostly compact cars by adding many larger and more luxurious vehicles to its lineup, including a full sized pickup, the T100 (and later the Toyota Tundra), several lines of SUVs, a sport version of the Camry, known as the Camry Solara, and the Scion brand, a group of several affordable, yet sporty, automobiles targeted specifically to young adults. Toyota also began production of the world's best selling hybrid car, the Toyota Prius, in 1997.
With a major presence with Europe, due to the success of Toyota Team Europe, the corporation decided to set up TMME, Toyota Motor Europe Marketing & Engineering, to help market vehicles in the continent. Two years later, Toyota set up a base in the United Kingdom, TMUK, as the company's cars had become very popular among British drivers. Bases in Indiana, Virginia and Tianjin were also set up. In 1999, the company decided to list itself on the New York and London Stock Exchange.
In 2001, Toyota's Toyo Trust and Banking merged to form the UFJ, United Financials of Japan, which was accused of corruption by the Japan's government for making bad loans to alleged Yakuza crime syndicates with executives accused of blocking Financial Service Agency inspections. The UFJ was listed among Fortune Magazine's largest money-losing corporations in the world, with Toyota's chairman serving as a director. At the time, the UFJ was one of the largest shareholders of Toyota. As a result of Japan's banking crisis, the UFJ was merged again to become Mitsubishi UFJ Financial Group.
In 2002, Toyota managed to enter a Formula One works team and establish joint ventures with French motoring companies CitroŽn and Peugeot, a year after Toyota started producing cars in France.
On December 7, 2004, a U.S. press release was issued stating that Toyota would be offering Sirius Satellite Radios. However, as late as Jan. 27, 2007, Sirius Satellite Radio and XM Satellite radio kits were not available for Toyota factory radios While the press release enumerated nine models, only limited availability existed at the dealer level in the U.S. As of 2008, all Toyota and Scion models have either standard or available XM radio kits. Major Lexus dealerships have been offering satellite radio kits for Lexus vehicles since 2005, in addition to factory-equipped satellite radio models.
Toyota philosophy
Toyota's management philosophy has evolved from the company's origins and has been reflected in the terms "Lean Manufacturing" and Just In Time Production, which it was instrumental in developing. The Toyota Way has four components: 1) Long-term thinking as a basis for management decisions, 2) a process for problem-solving, 3) adding value to the organization by developing its people, and 4) recognizing that continuously solving root problems drives organizational learning. The Toyota Way incorporates the Toyota
Operations
Toyota has grown to a large multinational corporation from where it started and expanded to different worldwide markets and countries by becoming the largest seller of cars in the beginning of 2007, the most profitable automaker ($11 billion in 2006) along with increasing sales in, among other countries, the United States. The world headquarters of Toyota are located in its home country in Toyota, Aichi, Japan. Its subsidiary, Toyota Financial Services sells financing and participates in other lines of business. Toyota brands include Scion and Lexus and the corporation is part of the Toyota Group. Toyota also owns majority stakes in Daihatsu, and 8.7% of Fuji Heavy Industries, which manufactures Subaru vehicles. They also acquired 5.9% of Isuzu Motors Ltd. on November 7, 2006 and will be introducing Isuzu diesel technology into their products.
Toyota has introduced new technologies including one of the first mass-produced hybrid gas-electric vehicles, of which it says it has sold 1 million globally (2007-06-07) , Advanced Parking Guidance System (automatic parking), a four-speed electronically controlled automatic with buttons for power and economy shifting, and an eight-speed automatic transmission. Toyota, and Toyota-produced Lexus and Scion automobiles, consistently rank near the top in certain quality and reliability surveys, primarily J.D. Power and Consumer Reports.
In 2005, Toyota, combined with its half-owned subsidiary Daihatsu Motor Company, produced 8.54 million vehicles, about 500,000 fewer than the number produced by GM that year. Toyota has a large market share in the United States, but a small market share in Europe. Its also sells vehicles in Africa and is a market leader in Australia. Due to its Daihatsu subsidiary it has significant market shares in several fast-growing Southeast Asian countries.
In the Fortune Global 500, Toyota Motor is the 6th largest company in the world. Since the recession of 2001, it has gained market share in the United States. Toyota's market share struggles in Europe where its Lexus brand has three tenths of one percent market share, compared to nearly two percent market share as the U.S. luxury segment leader.
In the first three months of 2007, Toyota together with its half-owned subsidiary Daihatsu reported number one sales of 2.348 million units. Toyota's brand sales had risen 9.2% largely on demand for Corolla and Camry sedans. The difference in performance was largely attributed to surging demand for fuel-efficient vehicles. In November 2006, Toyota Motor Manufacturing Texas added a facility in San Antonio. Toyota has experienced quality problems and was reprimanded by the government in Japan for its recall practices. Toyota currently maintains over 16% of the US market share and is listed second only to GM in terms of volume.Toyota Century is the official state car of the Japanese imperial family, namely for the Emperor of Japan, Akihito.
Toyota has factories all over the world, manufacturing or assembling vehicles for local markets, including the Corolla. Toyota has manufacturing or assembly plants in Japan, Australia, India, Canada, Indonesia, Poland, South Africa, Turkey, the United Kingdom, the United States, France, Brazil, Portugal, and more recently Pakistan, Argentina, Czech Republic, Mexico, Malaysia, Thailand, China, Vietnam, Venezuela, the Philippines, and Russia.
Hybrid technology
Toyota is one of the largest companies to push hybrid vehicles in the market and the first to commercially mass-produce and sell such vehicles, an example being the Toyota Prius. The company eventually began providing this option on the main smaller cars such as Camry and later with the Lexus divisions, producing some hybrid luxury vehicles. It labeled such technology in Toyota cars as "Hybrid Synergy Drive" and in Lexus versions as "Lexus Hybrid Drive."
The Prius has become the top selling hybrid car in America. Toyota, as a brand, now has three hybrid vehicles in its lineup: the Prius, Highlander, and Camry. The popular minivan Toyota Sienna is scheduled to join the hybrid lineup by 2010, and by 2030 Toyota plans to offer its entire lineup of cars, trucks, and SUVs with a Hybrid Synergy Drive option.
The Hybrid Synergy drive is the most widely rolled-out environment-friendly system in the automotive industry to date. More than 1,000,000 units have been sold. Toyota's CEO has committed to making every car of Toyota a hybrid vehicle eventually (though all hybrid versions may not be sold in the U.S.).
Lexus also has their own hybrid lineup, consisting of the GS 450h, RX 400h, and launched in 2007, the LS 600h/LS 600h L.
Lexus
(Japanese: レクサス, Rekusasu?) is the luxury vehicle division of Japanese automaker Toyota Motor Corporation. First introduced in the United States, where Lexus has become the highest-selling make of luxury cars, today Lexus brand name vehicles are available throughout the world. In 2005, the Lexus marque launched in Japan, marking the continued global expansion of the luxury division.
Lexus originated from a clandestine flagship sedan project which began in 1983. This effort developed into the original Lexus LS, which was the first vehicle to wear the Lexus marque upon its launch in 1989. In following years, Lexus added sedan, coupe, and SUV models. Hybrid drivetrains arrived in 2005, and the F-marque performance division debuted in 2007. From the start of production, Lexus vehicles have been consistently produced in Japan, with manufacturing centered in the Chūbu, Kantō, and Kyūshū regions. Assembly of the first Lexus built outside the country, the Ontario, Canada-produced RX, began in 2003.
Since 1989, Lexus has developed a reputation for vehicle reliability and customer service, as measured by independent surveys. In 2007, consumer ratings firm J.D. Power and Associates named Lexus the most reliable brand in the U.S. for the thirteenth year based on its Vehicle Dependability Survey, a measure of over 53,000 vehicle owners and problems experienced in the first three years of vehicle ownership. In recent years, Consumer Reports has also named Lexus among the top five most reliable brands in its Annual Car Reliability Surveys of over one million vehicles across the US.
Lexus' slogan is The Pursuit of Perfection.
Scion
is a marque of vehicles produced by Toyota Motor Corporation founded in 2003. Scion's long-term goal is to appeal to Generation Y consumers. Scion grew from Toyota Project Genesis, a failed effort to bring younger buyers to the Toyota marque in the United States. Currently, all Scion vehicles are front-wheel drive.
Scion was first introduced in March 2002, at the New York Auto Show. There were just two concept vehicles, the bbX (which was to become the xB), and the ccX, which was to become the tC.
The 2004 xA and xB were unveiled at the Greater Los Angeles Auto Show on January 2, 2003. They were available only in 105 Toyota dealerships in California at their initial launch on June 6, 2003. The subsequent rollout of the brand to the South, the Southeast, and the East Coast occurred in February 2004. Scion vehicles were available nationwide in June 2004, coinciding with the release of the 2005 tC. On December 16, 2006, Scion unveiled the next-generation xB, based on the t2B concept, and the new xD, successor of the xA, at an invitation-only, no-camera event in Miami. Both cars were then publicly unveiled on February 8th, 2007 at the 2007 Chicago Auto Show.
Scion stems from Toyota's well publicized use of Value Innovation, a series of articles in Harvard Business Review later encapsulated in the book Blue Ocean Strategy. Key factors of Toyota's strategy canvas were never published but include "Price," "Factor Options," "Performance driving metrics," "Confidence in buying," "21st Century Radio."
Toyota Corola
Toyota Avensis
2010 Toyota Avensis
Toyota Celica
Legenda Toyota Supra
2010 Toyota Supra
Toyota rav 4 ,sau lady's suv
Toyota Land Cruiser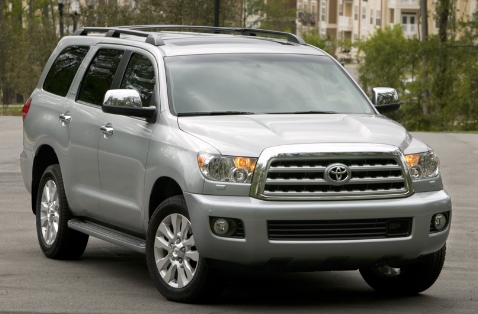 Toyota Sequoia
Toyota Prius Hybrid
2010 Toyota Prius Hybrid
Lexus IS
Lexus GS
Lexus LS
Lexus LS Hybrid
Lexus RX
Lexus SC
2010-2011 Lexus SC
Lexus LF-A concept
2054 Lexus Sportscar
Scion XB
Scion TC
Scion XD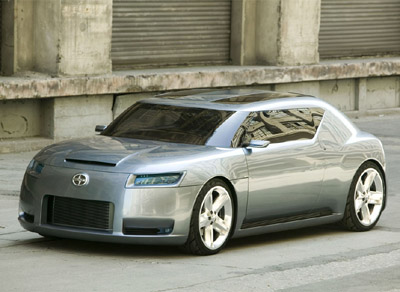 Scion Fuse Concept
Scion T2B Concept
Scion Hako Coupe Concept
Toyota's new sport coupe,in 2010
and it's race suit up version
2057 Toyota BioMobile Mecha Concept
Toyota Rin Concept
Toyota IQ